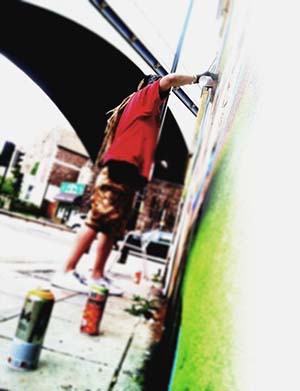 The Story
Zase was born in Trencin, Slovakia and has been involved in art and graffiti since 1996. Back then, graffiti was still young in Trencin, but this only him more determined to improve he's skills and develop a style. He is both a skilled artist, and designer with many years of experience in the urban field.
Zase offers a broad variety of services ranging from graphic design and print-ready artwork to commercial airbrushing and illustration. He has worked on brand advertising campaigns, commercial exteriors, interior displays, billboards and conventional walls and canvases.
Zase's Work
While also partaking in numerous exhibitions and festivals across Europe, serving as a direct link for anyone interested in the latest trends in the modern urban art scene.
Now a well-established professional freelance artist, Zase produces most of his works from a UK based studio, although this doesn't serve as a limitation, he often travels the globe ready to collaborate in new projects and work with new people. For instance, Zasedesign works have been displayed in galleries in: Slovakia, the UK, Switzerland, and Monaco.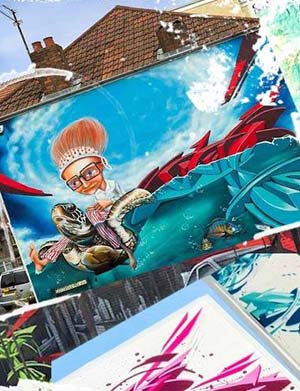 Join Us on Facebook